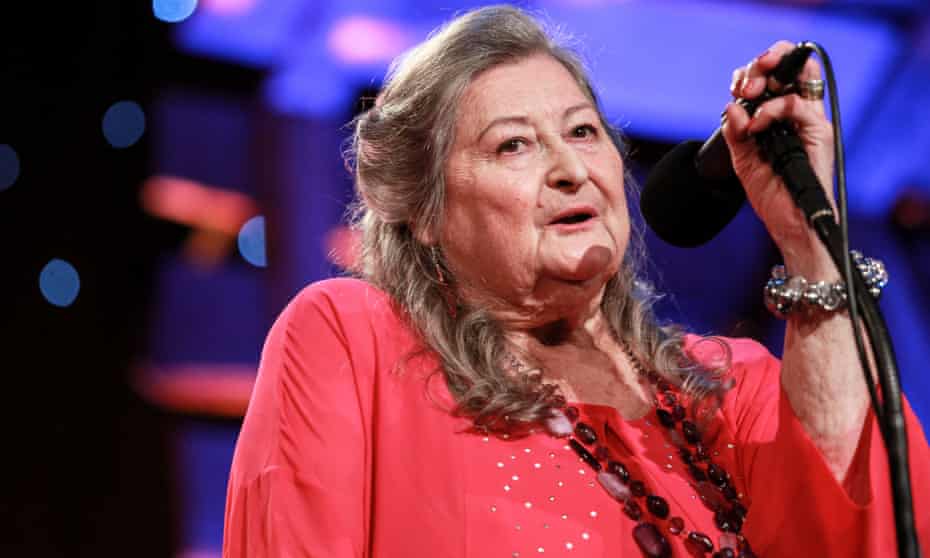 Norma Waterson, who has died aged 82, was one of the finest and most versatile singers of the British folk revival. She spent most of her life singing traditional songs, many from her native east Yorkshire, in two highly successful groups, the Watersons and Waterson:Carthy, in which she was joined by other members of her family. But her no-nonsense, soulful and unashamedly emotional approach was well-suited to a wide variety of other musical styles, as she displayed in the solo recordings and collaborations with Eliza Carthy, her daughter, that won her a following far beyond the folk scene.

She was a hard-working, prolific artist who refused to stop recording or touring, and was singing as well in her 70s as she had in her 20s. Her final album, Anchor (2018), was the second that she had recorded with Eliza, and was a typically varied and experimental affair. It included Norma singing lead on a dramatic, jazz-edged treatment of the Tom Waits song Strange Weather and on a gently powerful version of Nick Lowe's The Beast in Me.

The duo's award-winning debut album, Gift (2010), was followed by a tour, during which Norma fell seriously ill, suffering from heart problems. She recovered, and returned to her home in Robin Hood's Bay, on the Yorkshire coast, cared for by her husband, the singer and guitarist Martin Carthy, and Eliza. Although she found it hard to travel, she wanted to continue singing, and performed at the local annual festival, Normafest, set up in her honour. Her last such appearance was in January 2018.
Read full article: Norma Waterson obituary | Music | The Guardian